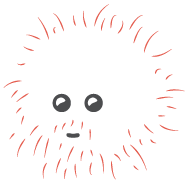 Stubble is the sign of hard work. It's the result of a dedicated session of focus and attention, the physical manifestation of a prioritized effort.
It's also a canvas. The promise of something bigger, bushier, fancier, fiercer, something who's locks may one day flow majestically in a gust of wind, or perhaps feature a disciplined crop that hugs its wearers jaw line with stylish aptitude.
I'm an interactive designer, developer, and deconstructionist. I'm a disciple of the browser's developer tool bar and am a huge proponent of self discovery. I love finding practical solutions at the crossroads of design and development, combining preparatory perfectionism with experimental discovery to create the most exciting stuff I can.
Stbly unites my various creative pursuits under this one guiding principle, the idea that anything I create can become any myriad of cool things, but they all start with a foundation of hard work and principled knowledge. As I work on a project, I try not to pigeon hole anything in too soon – I let the project evolve as I work on it, finding that the cross section of proper preparation and experimental discovery often results in the most satisfying work.
The Guy Behind the Stubble
I'm a designer and developer who's been working in Los Angeles the past half decade or so at
RED Interactive Agency
. I find inspiration in anything that's well crafted and personal, and try to achieve the same in everything I do. I'm into baseball, comfortable chairs and just about any beer over 150 calories. You can only imagine my joy when the three come together. I'm currently trying to develop skills in woodworking, typography, and mobile development.
What I Can Do
Here's a small collection of things I've learned and use on a regular basis in my work. The bigger the circle, the more I know and use the respective program or language.